REAL DEAL MOVIES (for 2020 WRAP UP)
FEATURE FILMS AND TV SHOWS:
YELLOWSTONE (2018-)
An award-winning TV show, currently in the 3rd season, is a land wars saga starring Kevin Costner as a Montana rancher who is trying to protect his land from those encroaching his property.
Trailer season 2:
WELCOME TO MOOSEPORT (2004)
A comedy that pits a local man (Ray Romano) against a retired US president (Gene Hackman) in a campaign for a small-town mayor. Stakes are smaller than national elections but emotions are clearly not. A satirical look at an interference that a powerful man and his cohorts can exert on a political and social life of a local community.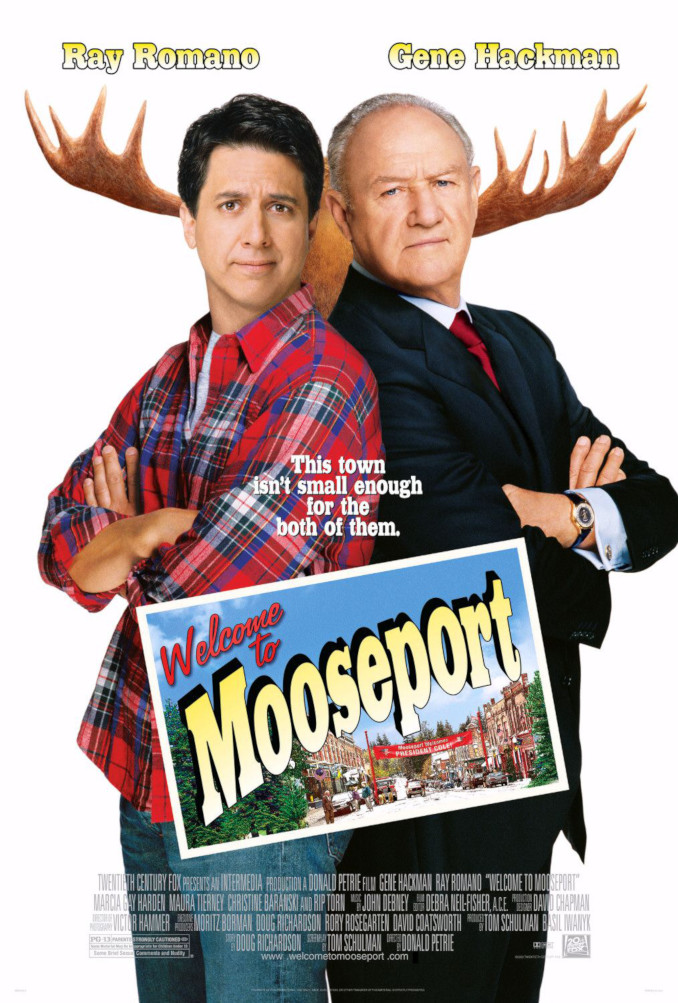 Trailer:
OTHER PEOPLE'S MONEY (1991)
Danny de Vito is a ruthless corporate raider pitted against a Gregory Peck as a desperate founder of a company he is taking over. This being a light comedy, the defense lays in the hands of the owner's daughter (Penelope Ann Miller) whose charms are the best match for the raider's cynical approach to "other people's money."
Trailer:
TAI- PAN (1986)
An adaptation of James Clavell's adventure novel of the same title, the mini-series offers an array of adventurous characters who fight for dominance on a China coast in 1842. British warships are trying to protect the opium trade in the events known as the First Opium War which resulted in a creation of Hong Kong as a free trade port and a British foothold in the region. Two rivals for dominance, a buccaneer Dirk Struan and a cheating baddie called Tyler Brock, fight over the new territory. The mini-series is a bit long in the tooth in portrayal of both women and the villains, but it can still serve as a simplified introduction to western colonialism in China.
NOBLE HOUSE (1988)
This mini-series is set in 1963 as a continuation of the Struan-Brock conflict over generations, and it is also based on the Tai-Pan novel. The main plot revolves around an attempted takeover of the Struan empire based in the colonial Hong Kong. The storyline is reminiscent of modern family empire sagas like a popular TV show Succession. However, the background deals with the discreet but powerful influence of neighboring China, and real estate deals that have an immense importance in this land-starved region. More modern than Tai-Pan, the series stars Pierce Brosnan at his most suave best.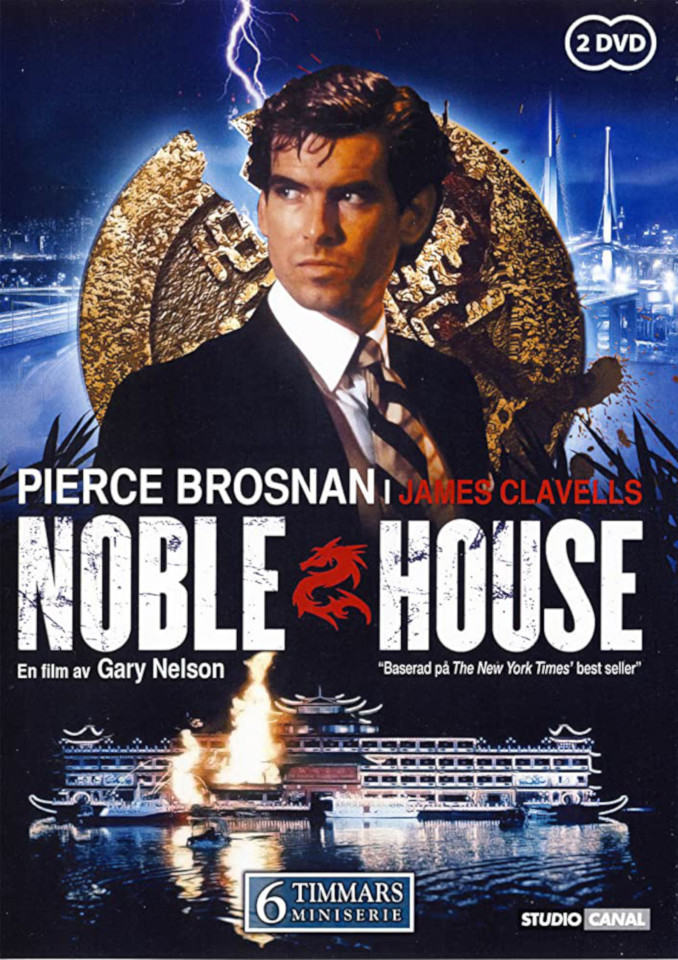 Clip from a scene (there is no trailer – it was an 1980's TV show):
MR. SUNSHINE – (2018)
The TV show is set at the end of the 19thth century, at the end of the Imperial era of a waning dynasty of Joseon in Korea. Weakened by conflicts with the Western expansion forces, the country is undergoing rapid social changes. Against a complex historical background there is a story of a man who was born into slavery in Korea, grew up in the United States, and returned to his native land as the U.S. army officer. His love of an aristocratic woman turned a revolutionary is doomed from the start. It is a richly staged production with characters from all walks of life, and a portrayal of crossroads of cultures – American soldiers, Japanese invaders, and Korean court officials and rebelling bandits.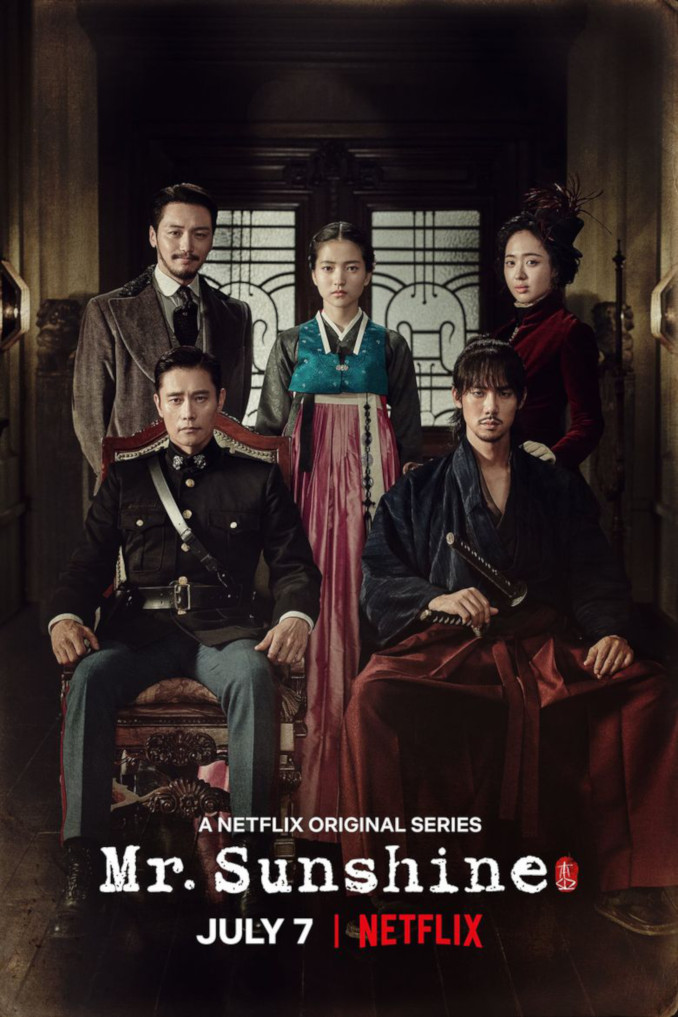 Trailer:
AS IT IS IN HEAVEN (2004)
A famous conductor returns to his hometown where he is confronted with many past and current secrets in the small community. This Swedish movie shows how organized religion can be used for control as opposed to a real spiritual development.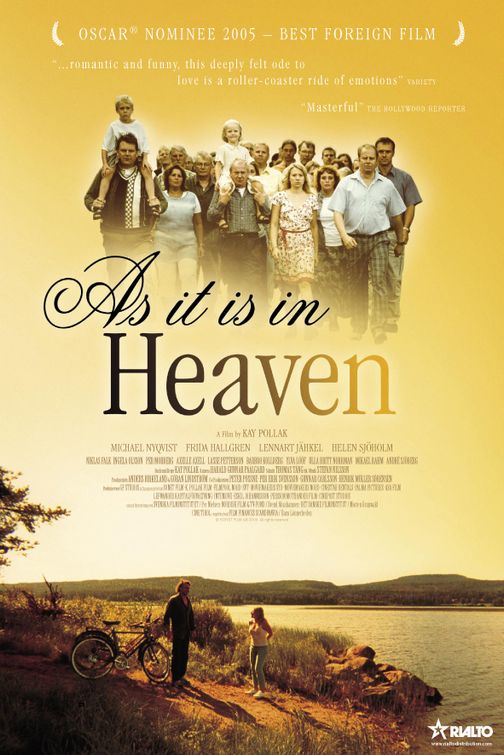 As It Is In Heaven trailer
Trailer:
THERE WILL BE BLOOD (2007)
An Oscar-winning tale of an early 20th century California battle for oil. An oil prospector (Daniel Day-Lewis) buys up land, pumps oil out, and he either ruthlessly railroads or smooth-talks everyone who stands in his way in his land acquisition.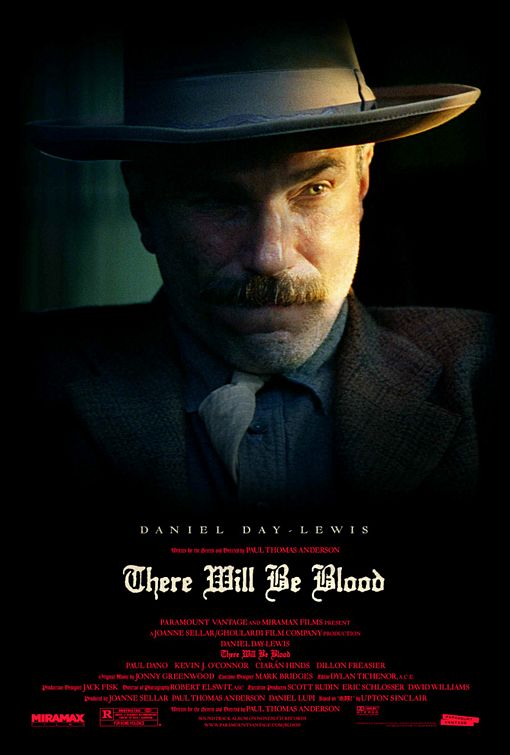 Trailer:
ASH IS THE PUREST WHITE (2018)
Directed by Jia Zhangke – a filmmaker famous for his documentary approach to cinematic portraits of modern China – the movie picks up his favorite theme of ecological and social changes in the Three Dam Gorge area. It is also a movie about an impossible love. A woman starts out as a gangster moll since this is the only option available to her in a post-industrial wasteland of China countryside in the 90's. Her loyalty and sacrifice almost destroy her life until she manages to change, mirroring the transformation of the new Chinese society.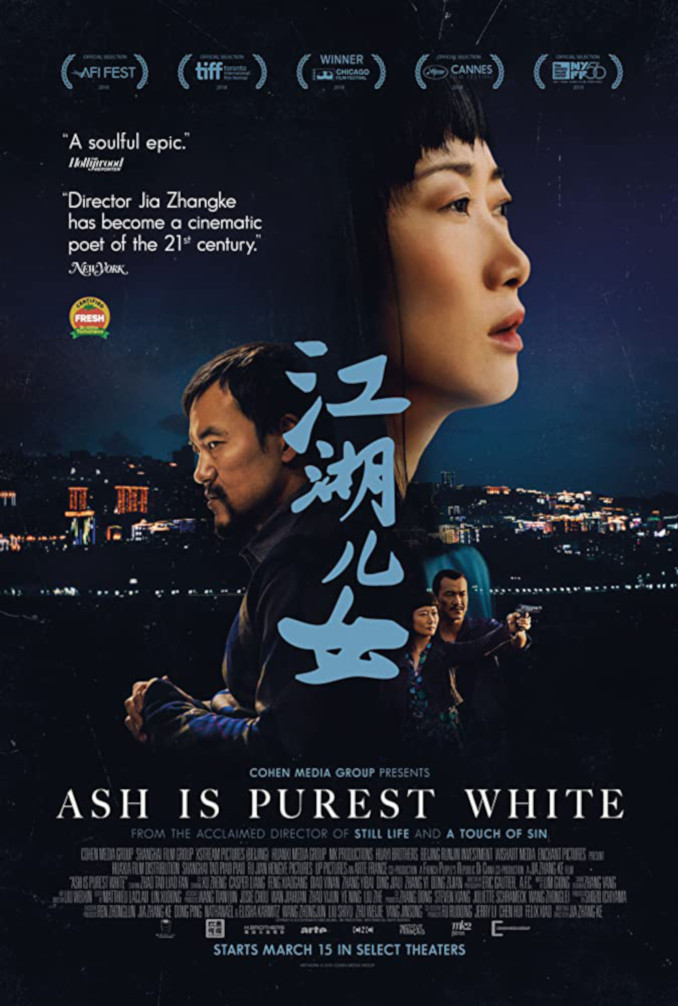 Trailer:
Documentaries:
NEW YORK: A DOCUMENTARY FILM (1999-2003)
Rick Burns, brother of the documentalist Ken Burns, presents in 8 full-length episodes a history of the most famous American city from its colonial beginning through the 9/11 events.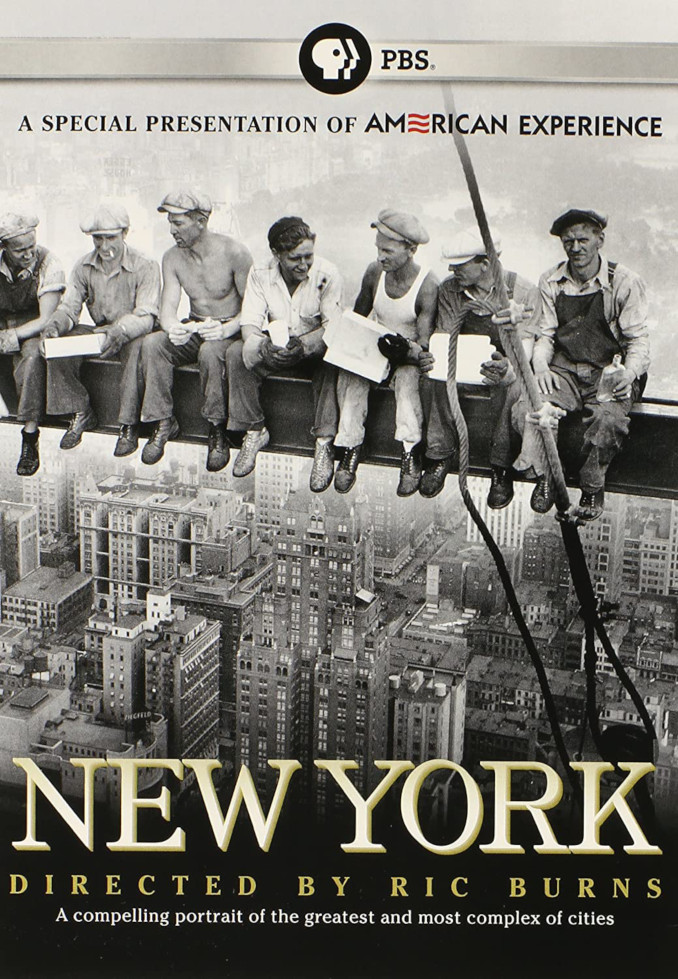 Men at Lunch
THE REAL DIRT OF FARMER JOHN (2006)
A descendant of a salt-of-the earth farming family and an eccentric maverick, Farmer John pioneers a transformation of a traditional farm into an organic food production enterprise. Initially shunned for his hippie approach to life, he is an ingenuous inventor of a new way of land management in a conservative Mid-western community.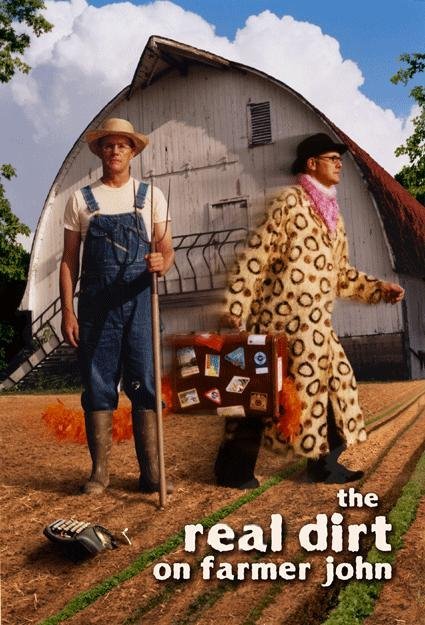 TAKE BACK YOUR POWER (2013)
Josh del Sol is an investigative reporter who delves into NSA's spying through utility and government programs that involve smart meters and green technologies that give a bad name to the word "green."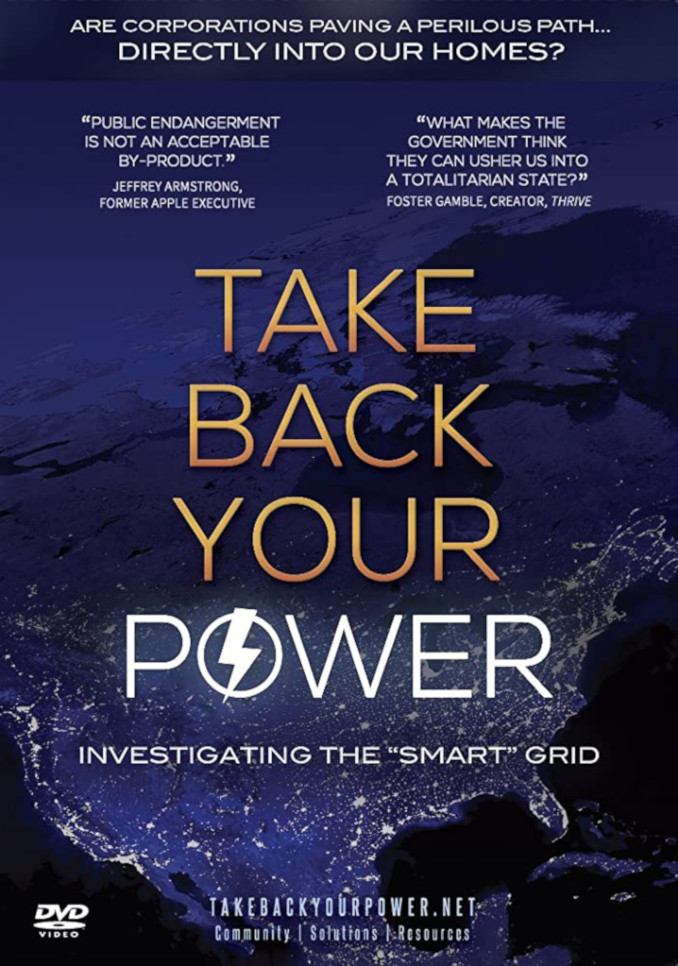 https://www.youtube.com/watch?v=FDMYc1qlhFY
5G (2019)
The harmful effects of the new, improved cell phone connectivity is explored in this documentary on 5G technology. An appeal to resist installation of new 5G towers near residential areas.
Full documentary link:
https://5g-emf.com/five-g-2019-documentary/
THE INTERNET OF THINGS – an episode from the Network of the Future show/documentary
Trailer:
THE INTERNET OF THINGS: CONNECTING IT ALL – NETWORK OF THE FUTURE DOCUMENTARY, PART 7 (2016)
Part of various episodes on that ultimate platform of internet called You Tube, this half an hour documentary serves as an explainer of issue of connectivity faced by the developing internet technology. It also explores the issues of 5G, cyberattacts and changes that companie (and people working in them) will have to undergo.
of the Future documentary episodes at https://tiaonline.org/news/videos/.
Full documentary:
TED TALK- INTERNET OF THINGS SECURITY TALK BY KEN MUNRO (2018)
"Ethical hacker" i.e. a security specialist Ken Munro talks about internet of things and security issues associated with the increasing inter-connectivity of appliances, toys and daily use devices that surround us. Watch how your tea kettle can break your home wi-fi password.
THE POWER OF COMMUNITY: HOW CUBA SURVIVED PEAK OIL (2006)
The documentary examines what happened Cuba after it lost over half of its oil imports due to the fall of the Soviet Union in 1990. Food production moved from large farms and reliance on pesticides and fertilizers to small organic farms and urban gardens. Cuba is here as an example of how a country can successfully overcome a loss of finite fuel resources.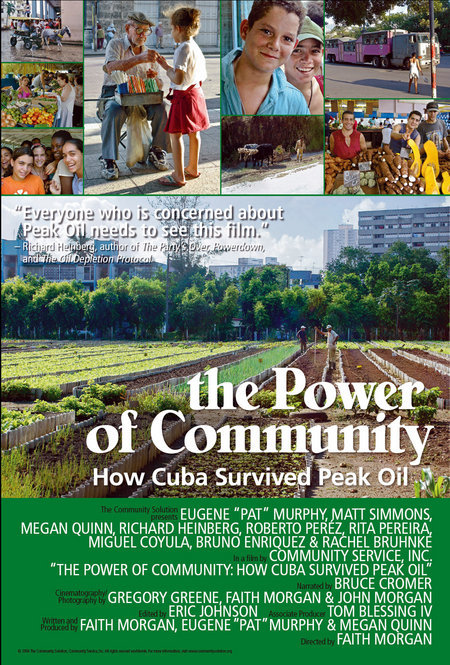 LIFE AND DEBT (2001)
A documentary look at the devastating effect of globalization on Jamaican industry and agriculture.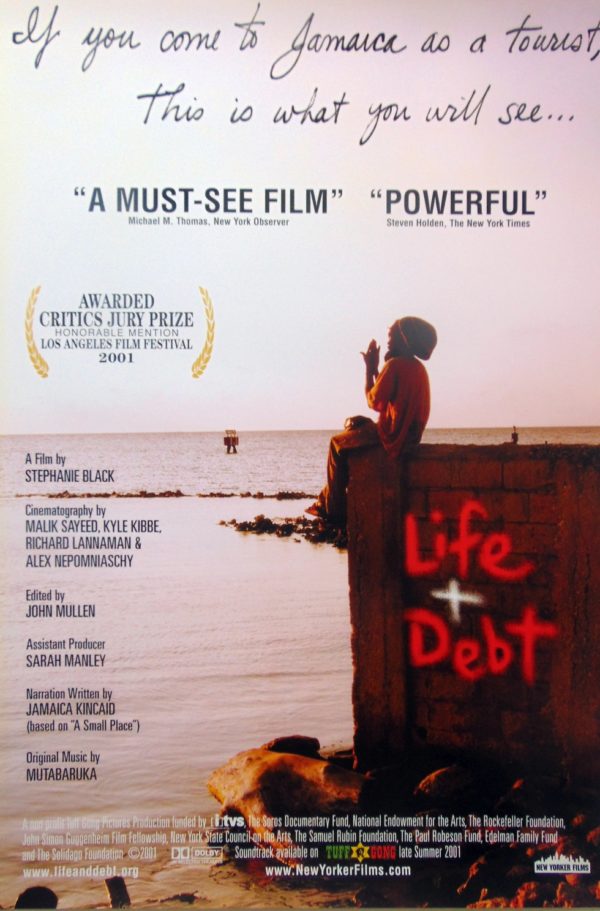 CIVILIZATION STARTER KIT – TED TALK BY MARCIN JAKUBOWSKI (2011)
Using wikis and digital fabrication tools, TED Fellow Marcin Jakubowski is open-sourcing the blueprints for 50 farm machines, allowing anyone to build their own tractor or harvester from scratch. His open source build video has had 1,8 million views since this was posted in 2011. His other projects included building a microhouse from compacted earth and running STEM student camps. He is currently developing open source design curriculums for high schools.
TED talk trailer:
Trailer for: Microhouse build in Belize- time lapse video (2014) at Open source Ecology Workshop