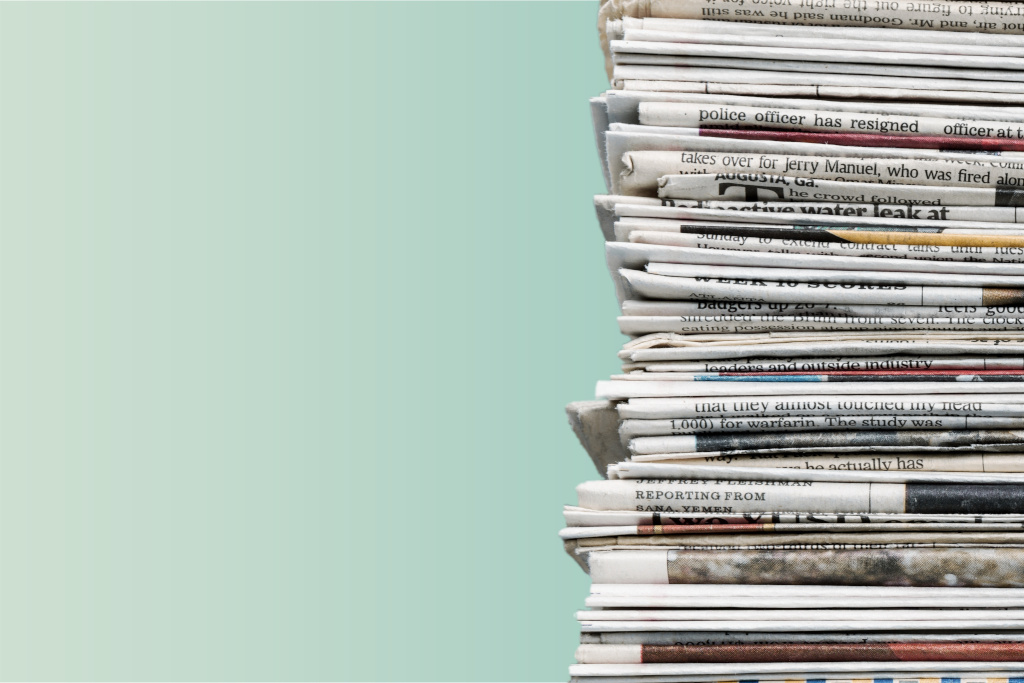 ~ Part II includes our stories for Culture, Science and Technology, Space, and Food and Health ~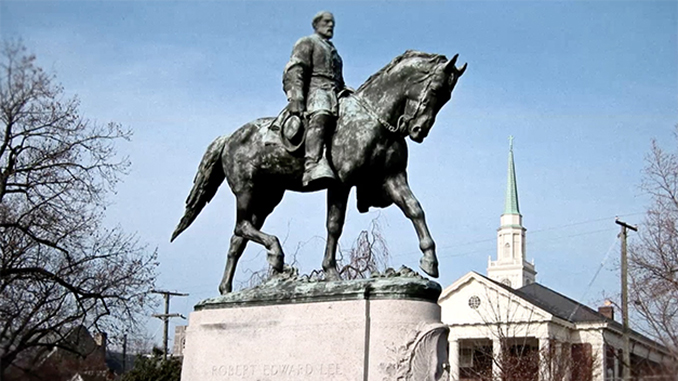 Culture
Story #11: Plandemic Economics: Art, Culture, Music, and Tourism
Part of the Covid-19 op has involved shutting down access to the arts—including museum exhibits, music festivals, and Broadway productions—furthering Mr. Global's war against the foundations of Western culture. However, Mr. Global may have overplayed his hand because, while cooped up at home, many people are turning to culture like never before, whether reading books, making their own art and music, or having family dinners without iPhones. This is a time when beauty is more essential for survival than ever, and we all need to continue to nurture it in our homes and communities. Solari's Food for the Soul series can help—the series now has its own website and podcasts.
Headlines:
Take Action:
Solari Resources:
Story #12: Plandemic Psyops
We are witnessing the doubling down of a demonic form of lawlessness, illustrated by the CDC's statements about separating mothers from newborns and the Department of Justice (DOJ) efforts to suspend habeas corpus. One of the most important things you can do at this time is make sure you have a great sheriff and get to know your sheriff. (Listen to the interview with Sheriff Richard Mack, "Who's Your Sheriff?" in the Solari library.) One of the DOJ's central roles seems to be to support global racketeering, including shakedowns of domestic and foreign companies to make money for American corporations. (See Solari's book review of The American Trap by Frédéric Pierucci with Matthieu Aron, or listen to the Solari interview with Howard Root, author of Cardiac Arrest: Five Heart-Stopping Years as a CEO on the Feds' Hit-List.) Is this one of the reasons that Putin predicted the collapse of the dollar and that Macron proclaimed the failure of the unipolar model?
Headlines:
Obedience, Divide and Conquer, Isolation, Application of Fear of Being Alone
Take Action:
Solari Resources: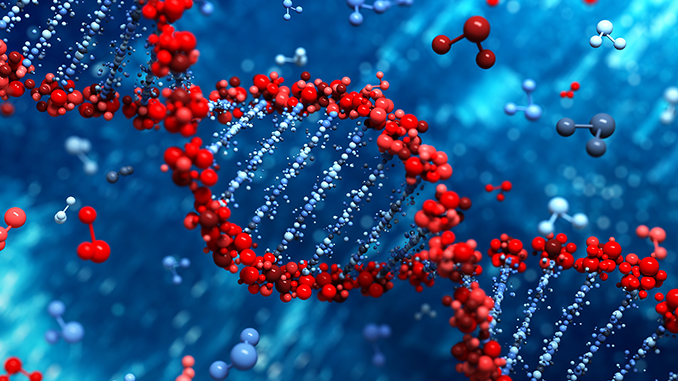 SCIENCE AND TECHNOLOGY
Story #13: 5G, Crowd Control, EMF Radiation, and Weaponry
Mr. Global's plans for cryptocurrency, mind control, and breakthrough energy all hinge on the rollout of 5G. The former President of Microsoft Canada (Frank Clegg) has pointed out the unique dangers of 5G, reminding us that the Israelis and Americans created it as a crowd control weapon. The fact that many coronavirus hot spots—including Wuhan and northern Italy—correlate with the build-out of 4G and 5G infrastructure begs the question, is "coronavirus" a label conveniently being used to cover up adverse electromagnetic effects? News stories regularly describe strange deaths of birds in midflight—including thousands of migrating geese in Idaho five years ago, and, more recently, thousands of birds falling dead all over the U.S., Europe, India, and elsewhere. Improbably, these events are being blamed on bird disease that "comes on quickly and kills birds in midflight." If this is happening to birds, what is happening to humans? Arthur Firstenberg's meticulously researched book, The Invisible Rainbow: A History of Electricity and Life, provides irrefutable evidence about the correlation between manmade electricity and influenza epidemics. What is the goal of loading everyone up with a body burden of heavy metal nanoparticles via vaccines and global spraying—will the nanoparticles function like antennas? Unfortunately, President Trump used Covid-19 to rush through the "Secure 5G and Beyond Act," and it seems likely that the Covid-19 stimulus will help pay for the 5G rollout.
Headlines:
Take Action:
Solari Resources:
Story #14: Transhumanism: The Global Non-Consensual Experiment with Biotech
It is important to understand transhumanism—the integration of humans and machines—and the hypermaterialists who are promoting the transhumanist agenda. Mr. Global continues prototyping to identify the respective situations in which robots, cyborgs, and humans are each most efficient. Dr. Farrell's books on transhumanism (co-authored with Scott D. de Hart)—Transhumanism: A Grimoire of Alchemical Agendas and Dialogues 1: Transhumanism in Dialogue—provide useful background on transhumanism and its esoteric roots. Hypermaterialists who believe that the brain is "like a computer" don't understand the divine intelligence, the transcendent, life as a biophysical phenomenon, or morphogenic fields.
Headlines:
Take Action:
Solari Resources:
Story #15: AI Warfare: the Revolution in Intimate Control
With the U.S. Navy's launch of an autonomous killer submarine, we have entered Dr. Strangelove territory. For at least two decades, Washington has promoted the "yes men" and the "poodles" while forcing out all the competent people, with the result that we now have a dangerous national security state run by those more easily pressured to act outside of the Constitution. This is also true in the corporate world. How else to explain Boeing's willingness to destroy its long-term franchise for short-term stock market gains? (It does not help that America's education system is turning out engineering graduates based on diminished standards.) Are Boeing's quality control problems one of the reasons that so many flights have been shut down during Covid-19? Or are there concerns about potential EMP attacks on planes or back-door cyberhacking into airplane software? Are we watching covert warfare between the factions that have spearheaded hacking incidents—such as those affecting the Los Alamos National Laboratory, JPMorgan Chase, or Sony—and other factions that want to clean house? The problem is that this in-fighting has become dysfunctional for the global economy.
Headlines:
Take Action:
Solari Resources: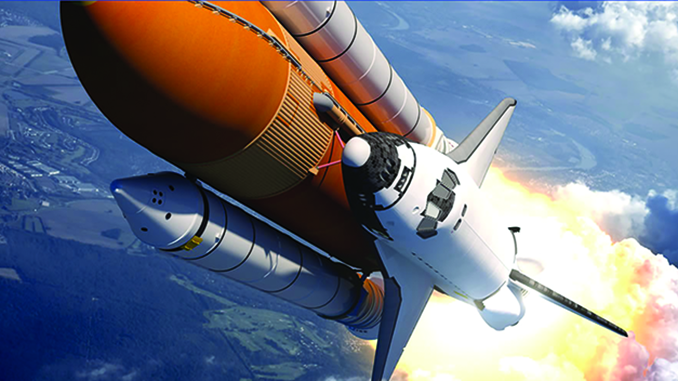 SPACE
Story #16: Space as War-Fighting Domain
We live on a planet where the governance system is secret and where "high strangeness" abounds. Now, at the same time that many major powers are creating space commands or space forces—turning space into an overt war-fighting domain—countries have also been citing the coronavirus as the excuse for curtailing planned space activities, including Europe's probe to Mars. Why? Is there a quarantine zone around the planet? The financial patterns fit (but do not prove) the hypothesis that Earth is someone's "real estate investment trust" (REIT). Are the REIT's dividends going into space, or financing an underground breakaway civilization, or perhaps both? Meanwhile, Elon Musk continues to launch his SpaceX satellites and received FCC approval to install one million antennas to support SpaceX's satellite network on the ground. Clearly, there is a rush to get the 5G control grid in place—no matter the damage to people or the planet.
Headlines:
Take Action:
Solari Resources: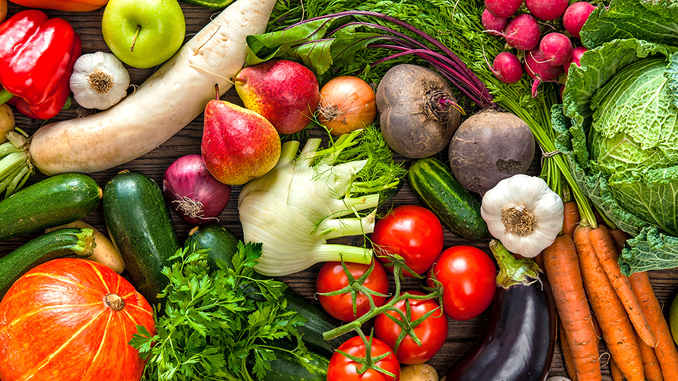 FOOD AND HEALTH
Story #17: The COVID-19 Plandemic
We know that the official story about Covid-19 can't possibly be true, but it is difficult to sort out what is true because so many places and phenomena are involved, including economic warfare that is both covert and overt. In the health arena, dirty warfare and 5G appear to be at least some of the elements in play. Regardless of what is happening with Covid-19 specifically, a great poisoning has been taking place for quite some time—via food, electrification, global spraying, vaccines, and other toxic influences. The documentary Vaxxed II: The People's Truth (the sequel to Vaxxed: From Cover-Up to Catastrophe) does an excellent job of documenting the poisoning and death, while also showing how healthy unvaccinated children are—and conveying how successful the shriek-o-meter has been at keeping people from seeing the full picture. It's a perfect example of how reality can be right in our face, and yet people keep buying the official reality. At the outset of the bus tour that Vaxxed II follows, even the filmmakers—parents of vaccine-injured children and experts on vaccination—did not realize the full extent of the damage.
Headlines:
Take Action:
Solari Resources:
Story #18: Radical Reengineering of Global Agriculture & Food
The Solari Report has regularly covered Mr. Global's push to control the food and seed supply. Covid-19 is making it more apparent than ever that we all need to ensure a supply of fresh food, whether by growing it ourselves or networking with and supporting small, organic farms. With so many restaurants shut down or going out of business because of Covid-19, and so many small farms dependent on restaurant sales, we need to step in and help them remain viable. This is a "win-win" intervention and something that cannot wait. We do not want to be reliant on Mr. Global's lab-grown food. Two helpful resources for finding local farmers and local food are Edible Communities (www.ediblecommunities.com), which includes over 80 local publications, and the Weston A. Price Foundation (www.westonaprice.org), which has local chapters all over the U.S. and in many other countries.
Headlines:
Take Action:
Solari Resources:
Story #19: The Great Poisoning – the Injection Frauds
The vaccine wars have been going on for well over a century. Doctors from the 1900s reported never seeing cancer until after the introduction of vaccines. In the present day, two Italian researchers did a detailed investigation of what is in vaccines, and their results were frightening—contents included unknown nanoparticles, heavy metals, and fetal tissue (which some suspect may be contributing to the transgender phenomenon). When the Italian scientists published their findings, their lab was raided by the police. Keep in mind that pharmaceutical companies make a fortune on vaccinated children, whose numerous chronic illnesses lead to lifetime dependence on pharma products. The courageous efforts of those pushing back against the great poisoning are worthy of our support, including the work being done by Robert F. Kennedy, Jr. and his organization, Children's Health Defense. Be sure to listen to the two Special Solari Reports with Mary Holland (Vice Chairman and General Counsel of Children's Health Defense).
Headlines:
How doeth thee poison me?, let me count the ways
Take Action:
Solari Resources:
Story #20: Geophysical Risks
Earth's oxygen levels are declining, and the planet's magnetic field is weakening. Could some of these geophysical effects be driving current human behavior? A study done by RCA in the 1950s established that there was a scientific basis to astrology, highlighting a correlation between signal strength and the position of planets. In 1941, the Foundation for the Study of Cycles took up the study of natural, social, and financial cycles; the Foundation still exists and, with its investor- and tech-heavy board membership, continues to focus on how cycles "can be used for the betterment of all mankind." Was the Covid-19 pandemic timed to coincide with particular cycles?
Headlines:
Take Action:
Solari Resources: